Selling used tractors for over 10 years
Selling used tractors and quality agricultural machines
Trattori Tonetto is the product of Ivan Tonetto's experience, specialising in the field of agricultural machines and particularly in used tractors for over 10 years. Trattori Tonetto sells used, leading brand tractors such as Fiat, John Deere, New Holland, Same, Case and Claas.

On our website you can find offers for used tractors with technical data sheets and images of each tractor, in order to have an immediate idea of the conditions of the tractor you are interested in.

Trattori Tonetto also deals with special agricultural machines such as combine harvesters, beet harvesters and self-propelled forage harvesters. Equipment for tillage and sowing is also available, as well as specific machines for wine production.


A bit of history:
Tonettos family has been selling agricultural machines since the first post-war years, with a sub-contracting business operating across almost the whole province of Venice, owned by Carlo Tonetto.

His son, Alfio Tonetto, continued the family's tradition of running the business and took the lead in the agriculture industry until 1996 alongside his nephew, Ivan.

After several years, Ivan Tonetto's passion and skills acquired over the time pushed him to specialise in the business of agricultural machines, beginning to sell used tractors from 2004. Trattori Tonetto has also broadened its experience abroad, in countries such as Greece, Ukraine, Russia and other Eastern European countries.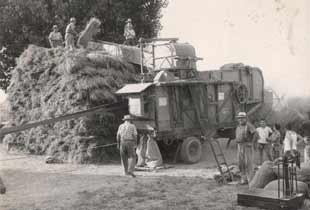 Combine harvesting of wheat at the farm with the first combine harvester acquired by Tonettos family
Date: 1st July 1961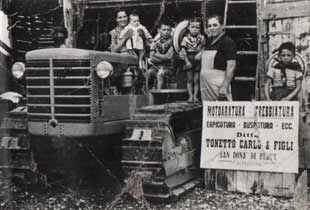 The entire Tonettos family posing for a photograph Date: 1955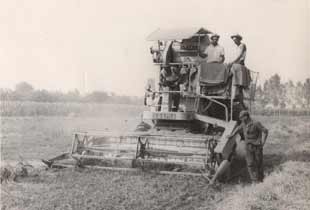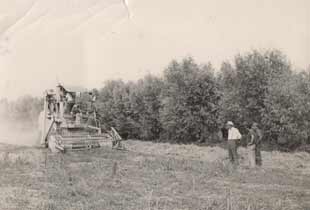 Combine harvesting of wheat at the farm with the first combine harvester acquired by Tonettos family
Date: 20th July 1964